Companies want to innovate continuously, explore new options or optimize processes. They need quick access to the latest and greatest knowledge. Valory enables companies to hire breakthrough scientific brainpower. For an hour, day, or more. Companies get quick access to your valuable knowledge.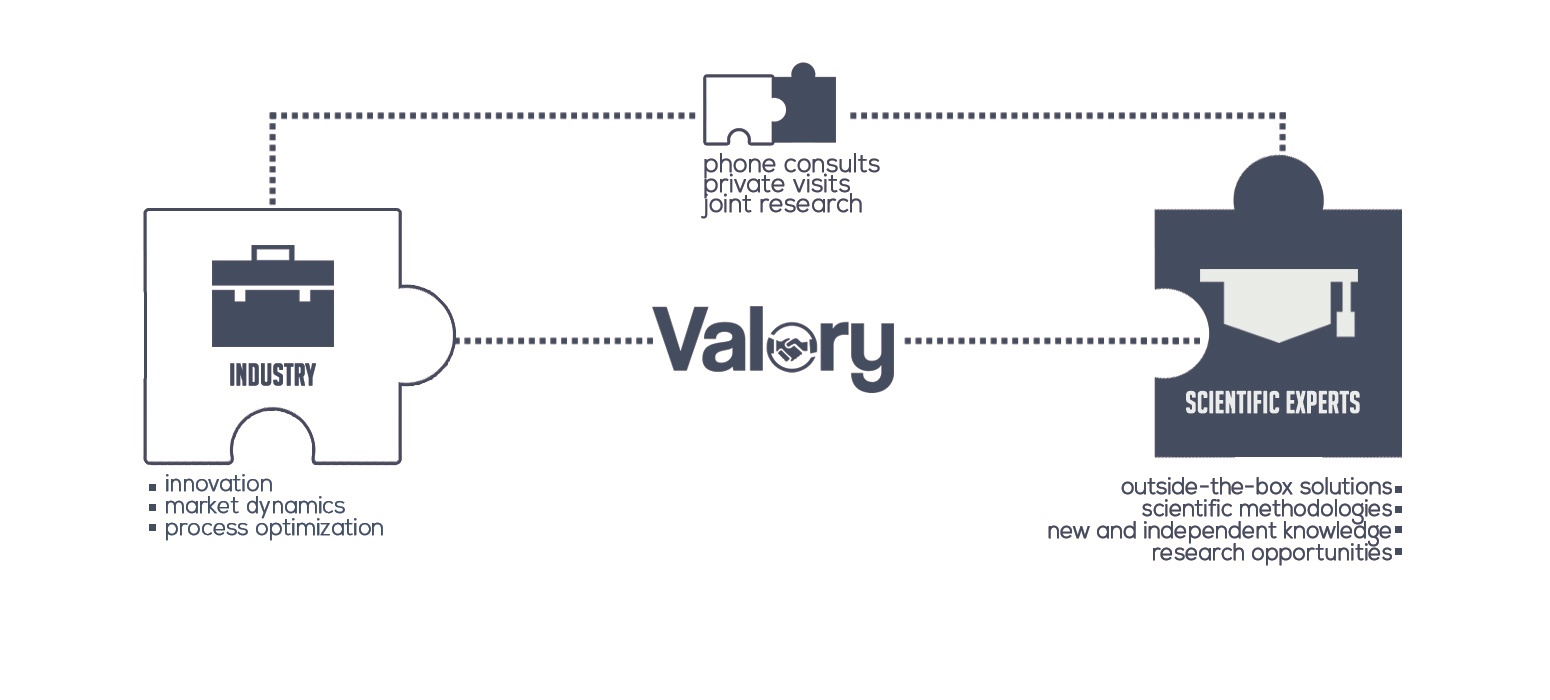 The concept of Valory is backed by large organizations such as the Ministry of Economic Affairs, NWO, STW, ABN Amro and Randstad. In 2015 Valory has been elected as the most innovative concept during the Flex Innovation Awards.
Valory has created a knowledge community that offers you the flexibility to help third parties when it fits your schedule and to receive opportunities for research.
Your Benefits
Earn fees;
Advise business leaders;
Expand your network;
Flexibility;
Get inspiration for new research;
Privacy and integrity;
Follow colleagues in your field.


"Valory provides me with interesting business leads and enables me to collaborate with business leaders."
Dr. Job Hoogendoorn, Erasmus University Rotterdam
To get these benefits, we encourage you and your colleagues to join the network as soon as possible. Valory will send an invitation for a free account if you drop your email address on the website.
In case you need any help, have questions or feedback, you can contact Valory at support@valory.eu.
Valory
Science Tower
Marconistraat 16
8th floor
3029 AK Rotterdam