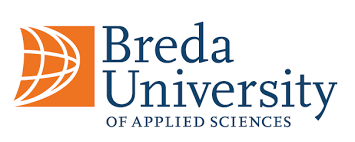 Breda University of Applied Sciences is a medium-sized higher education institute. About 7,000 Dutch and international students from some 80 countries are studying at our BUas.
We offer bachelor's and master's programme at professional ('hbo') and academic ('wo') level in the domains of Built Environment, Data Science & AI, Facility, Games, Hotel, Leisure & Events, Logistics, Media, Tourism.
Our research has an interdisciplinary character. By joining forces – not only within our domains, but also with government, educational partners and research institutes worldwide – we are capable of developing innovative solutions to topical questions in the industry.
A considerable number of staff members (15%) are from outside The Netherlands and many more have international experience either in the industry or in the academic world.