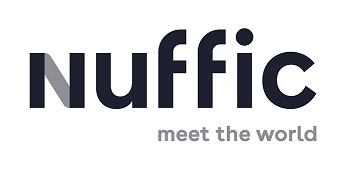 We are Nuffic: the Dutch organisation for internationalisation in education. From primary and secondary education to vocational and higher education, research and adult education.
On behalf of the Ministry of Education, Culture and Science, the Ministry of Foreign Affairs and the European Commission, we work with our partners at home and abroad to help build a peaceful and prosperous society for everyone.
Our ambition
Our ambition is for all pupils and students to have the opportunity to acquire international competencies, whether at home or abroad. This will prepare them for the society and labour market of the future and ensure that they are ready to tackle the global challenges of our time.