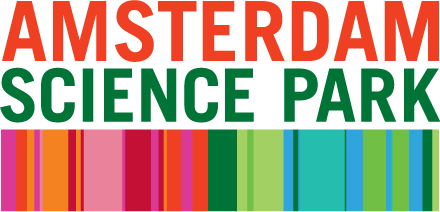 At Amsterdam Science Park we cultivate the growth of great ideas.
Conveniently located right at the edge of the city centre you'll find an ever-growing talent pool at the University of Amsterdam and Amsterdam University College. Thousands of pioneering scientists are looking to elevate their research. They are able to help your organisation with complex challenges. Hundreds of companies already tapped into this wealth of knowledge.
Focused on high-potential progress
Explore how your company can benefit from the abundance of specialised knowledge at Amsterdam Science Park. Our community of students, researchers and entrepreneurs delves into a wide scope of disciplines. Our focus areas encompass the cutting-edge fields of AI & data science, sustainability, life sciences, and high-tech systems and materials. Each focus area has its own dedicated ecosystem of research, business, talent and infrastructure. But, the real strength of Amsterdam Science Park lies in facilitating promising crossovers in all fields. Direct access to the experts in these fields can help your company solve R&D problems or foster long-term collaborations that transform your business.