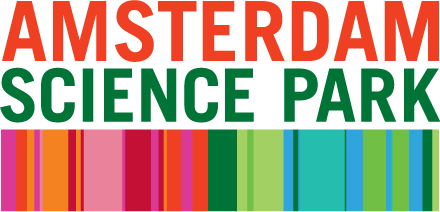 At Amsterdam Science Park we cultivate the growth of great ideas.
Conveniently located right at the edge of the city centre you'll find an ever-growing talent pool at the University of Amsterdam and Amsterdam University College. Furthermore, thousands of pioneering scientists are looking to elevate their research. They are able to help your organisation with complex challenges. Hundreds of companies have already tapped into this wealth of knowledge.
Collaborate with researchers
From the latest developments in AI to exploring cryptology and renewable energy. Researchers at Amsterdam Science Park are at the forefront of the biggest breakthroughs in scientific research.
Ready to make your company part of cutting-edge research?
Amsterdam Science Park has the Netherlands' highest concentration of publicly funded research. Our award-winning researchers and academics are making pioneering discoveries. The advancements of key technologies can significantly progress your industry or business.
Already, countless public-private R&D programmes take place across numerous disciplines. The resulting discoveries will help improve manufacturing processes, secure data exchange, fight diseases and modernize IT infrastructures, and prevent climate change.