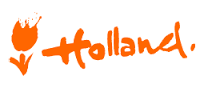 The Netherlands is one of the world's largest exporters of agricultural and food products, thanks to its innovative agrifood technology. The Dutch agrifood sector is a sustainable source of healthy, safe food that is produced with respect for nature and the environment.
Delivering sustainable and healthy food
As the world rapidly urbanises, with people migrating from the countryside to the cities, there is increasing pressure on urban areas to deliver sustainable and healthy food supplies. Food security is crucial to economic performance and social wellbeing. This means that solutions are needed that take into account issues such as animal welfare, food safety, waste-disposal and habitation, but also issues such as governance, education, and a fair society. With a large population in a small, low-lying delta region where land is at a premium, farms in the Netherlands are some of the most intensive, sustainable, and efficient in the world.
Thanks to a wealth of agricultural knowledge, fertile soil, intensive farming, quality of produce, and trading expertise, Dutch agri-food products are exported all over the world. This applies to plant-based produce as well as for animal products such as livestock, poultry (meat) and eggs. Machinery for the processing of agri-food products: from robotic soft-fruit pickers; to automated meat separators; to potato processing; is also a key global export product, as is the knowledge around food processing. Out of the top-40 food and drinks companies in the world, 12 have R&D centres located in the Netherlands.