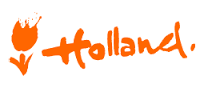 The Dutch creative industry is currently gaining considerable international acclaim and has a particularly strong reputation in interior design, gaming, fashion, and architecture. Creative companies develop exiting new ideas, products, services, systems, strategies and work methods.
Creative companies are able to look at complex issues and social issues in new and refreshing ways. This allows creative businesses to develop high-quality innovations of controversial and popular products and services.
Embracing risks that leads to unpredictable outcomes
There is an idiosyncratic mentality particular to the Creative Industry in the Netherlands whereby, rather than seeking safety, risks are embraced, in creative processes that lead to unpredictable outcomes. This relates strongly to the out-of-the-box thinking that was necessary to imagine, design, and construct workable solutions on a grand scale, necessary for living in a vulnerable delta region. Designers, architects and engineers are all very skilled, for example, in coming up with solutions to urbanization and water security.
The Creative Industry thinks in terms of flexibility. It thinks outside the conventional lines and is accustomed to cooperation and collaboration across different domains and makes valuable contributions to solutions for societal issues such as healthcare, safety, and energy. It also acts as a catalyst for innovation in all other industry sectors. This creative innovation process is prized for the added value it can bring to many different types of products or projects, across the board. This provides Dutch industries with a competitive advantage worldwide.