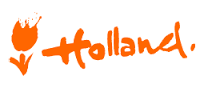 The Dutch horticultural sector is a global trendsetter supplying markets all over the globe, as well as being a leading innovator in greenhouse technology.
The Dutch horticulture sector is the undisputed international market leader in flowers, plants, bulbs and reproductive material and the number three exporter in nutritional horticulture products. It forms the heart of an international network for floriculture, bulbs, and decorative trees as well as fruit and vegetables.

A significant contribution to the country's prosperity
The challenges faced in establishing sustainable urban population centres are often related to basic human needs such as food and shelter. Supplies of vital resources such as water, food and energy must be secured and this requires smart thinking and creative solutions. The systems that were designed over centuries to deal with this set of circumstances in the Netherlands now offer prime export possibilities to countries dealing with resource shortages. Dutch horticulture is a global trendsetter and is concentrated in six clusters, called Greenports, where businesses and research institutes work closely together on production, R&D, logistics, infrastructure, and exports. Horticulture makes a significant contribution to the country's prosperity, through the considerable volumes and sheer quality of production, as well as via technological innovations. These include intelligent greenhouses that can float on water, robot fruit pickers, innovative energy-saving lighting, water and waste recycling, and greenhouses that generate more energy than they consume and feed power to the grid.