Are you moving to the Netherlands to work at the UvA? The Staff Immigration Office is here to support you. Our first task is to help arrange all the paperwork, from residence permits to insurance and registration. We also provide information on living in Amsterdam and the Netherlands.
Please note: the Staff Immigration Office services all faculties except the Faculty of Science. Coming to work for the Faculty of Science? See the information at the bottom of this page.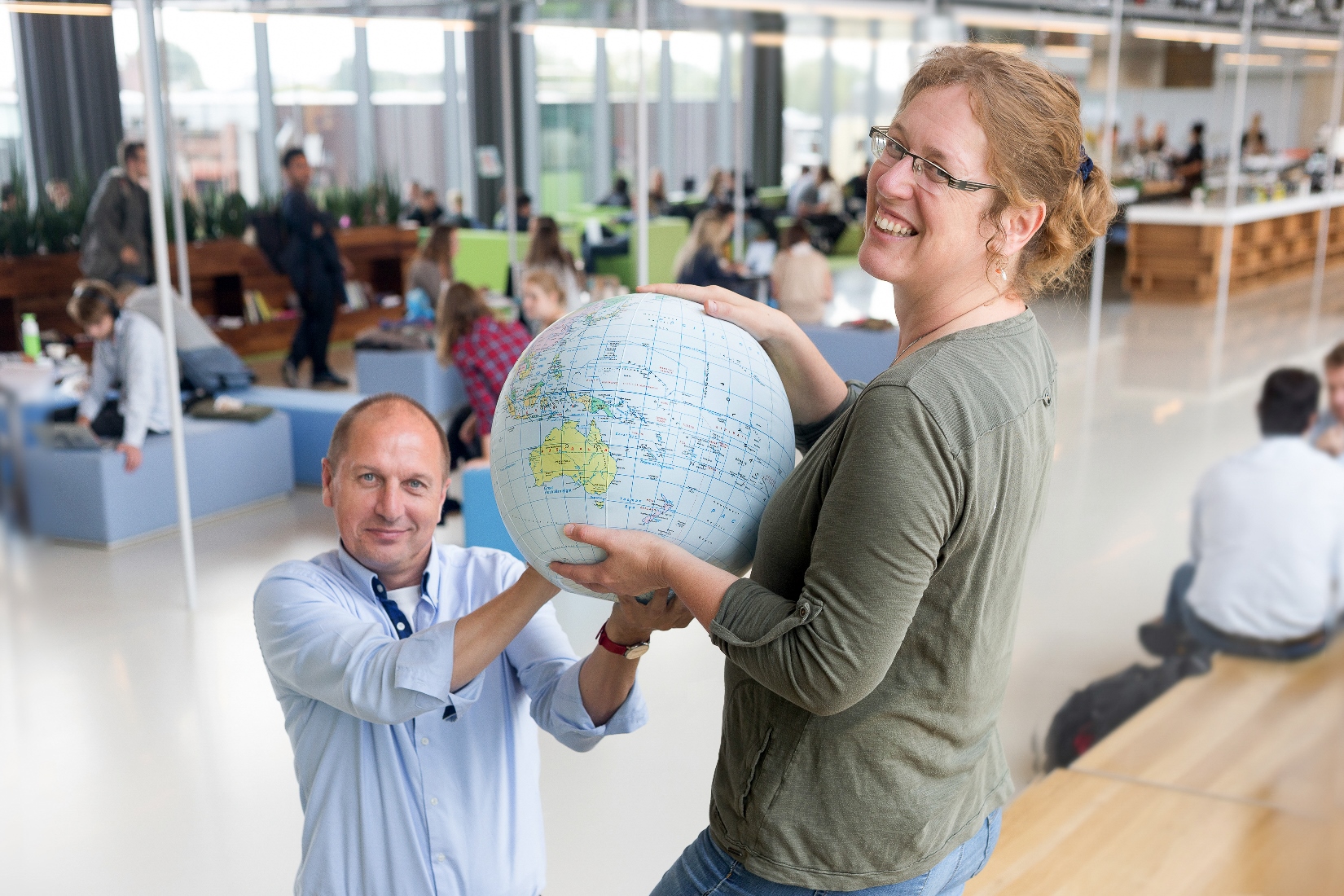 Marc van Steekelenburg and Karin Vlietstra, Immigration advisers, UvA Staff Immigration Office
The Staff Immigration Office is located at the Leeuwenburg:
Weesperzijde 190
Room A.14.28 (on the 14th floor)
1097 DZ Amsterdam
Opening hours: Monday, Tuesday, Thursday, Friday: 9:00 to 17:00. Wednesday: closed.
T: +31 (0)615139885 or + 31 (0)627085720 or +31 (0)646991449
E: sio-ac@uva.nl
If you are an international staff member employed by the UvA's Faculty of Science, the Faculty's Human Resources department will help you with paperwork, local registration and other matters related to living in Amsterdam and working at the UvA.
Human Resources, Faculty of Science
Science Park 904
T: +31 (0)20 525 7805
E: pz-science@uva.nl
Opening hours: Monday to Friday: 9:00 – 17:00