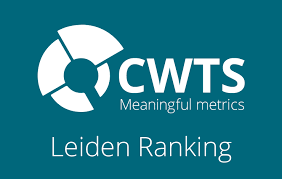 The CWTS Leiden Ranking 2017 offers key insights into the scientific performance over 900 major universities worldwide. A sophisticated set of bibliometric indicators provide statistics on the scientific impact of universities and on universities' involvement in scientific collaboration.
Moving beyond just ranking
The CWTS Leiden Ranking aims to move beyond just ranking. The Leiden Ranking therefore can be explored from three different perspectives. In addition to the traditional list view, where universities are presented in a list ordered based on a selected indicator, the Leiden Ranking offers two additional perspectives, the chart view and the map view. The chart view presents universities in a scatter plot, enabling two selected indicators to be compared. The map view presents universities in an interactive geographical map.
Multidimensional perspective
To emphasize the importance of taking a multidimensional perspective on university performance, in the Leiden Ranking universities are by default ordered based on the size of their publication output. To create a ranking based on an impact or collaboration indicator, you need to explicitly select the indicator based on which you want universities to be ranked. Also, size-dependent and size-independent indicators (e.g., the number and the percentage of highly cited publications) are consistently presented together in the Leiden Ranking, highlighting that both types of indicators need to be taken into account.
Differences with other university rankings
Compared with other university rankings, the CWTS Leiden Ranking offers more advanced indicators of scientific impact and collaboration and uses a more transparent methodology. The Leiden Ranking does not rely on highly subjective data obtained from reputational surveys or on data provided by universities themselves. Also, the Leiden Ranking refrains from aggregating different dimensions of university performance into a single overall indicator.