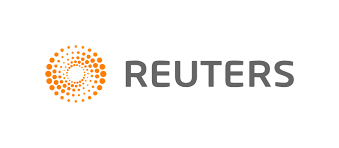 At first glance, the most innovative universities in Europe don't appear to have much in common. Some are Catholic schools, some are secular, others are state-run and some are private. One is 920 years old. Another has been an independent institution for less than a decade. They're scattered across the continent, some in large cities, others in rural areas.
Reuters top 100
The single unifier: Nearly all of them emphasize practical research and applied science, as opposed to pure academics. Technical universities and colleges dominate Reuters' first-ever ranking of Europe's top 100 innovative universities, a list that identifies the educational institutions that are doing the most to advance science, invent new technologies, and help drive the global economy.
Eindhoven University of Technology (TU/e) is perched in 16th spot in the ranking of Europe's most innovative universities. That is the conclusion of the ranking of Europe's Most Innovative Universities published by Reuters News. Number one is KU Leuven (Belgium), with Imperial College London second and Cambridge third. TU Delft lies seventh. Strikingly, Germany has most universities in the top 100, 24 in all.
The Reuters list reveals that the way is mainly led universities of technology. These are the institutions that have a focus on applied scientific research and applied sciences.
Rector Magnificus Frank Baaijens of Eindhoven University of Technology is pleased about TU/e's place in the Reuters' ranking. "It confirms our university's motto Where Innovation Starts. Still, Baaijens shows ambition. Eindhoven University aims for a top ten place in Europe, he says.
To compile its ranking of Europe's most innovative universities, the IP & Science division of Thomson Reuters began by identifying more than 600 global organizations –including educational institutions, nonprofit charities, and government-funded labs– that publish the most academic research. Then they evaluated each candidate on 10 different metrics, focusing on academic papers (which indicate basic research) and patent filings (which point to an institution's ability to apply research and commercialize its discoveries). Finally, they trimmed the list so that it only included European universities, and then ranked them based on their performance. Click here for the full methodology.