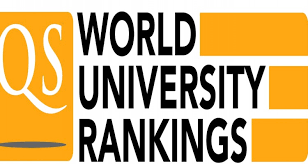 The QS World University Rankings® are designed to help prospective students make informed comparisons of leading universities around the world.
The QS World University Rankings continue to enjoy a remarkably consistent methodological framework, compiled using six simple metrics that we believe effectively capture university performance. Since faculty area normalisation was introduced in 2015 to ensure that institutions specialising in Life Sciences and Natural Sciences were not unduly advantaged, we have avoided fundamental changes. In doing so, we aim to ensure that year-on-year comparisons remain valid, and that unnecessary volatility is minimised.
Thus, universities continue to be evaluated according to the following six metrics:
Academic Reputation
Employer Reputation
Faculty/Student Ratio
Citations per faculty
International Faculty Ratio
International Student Ratio
Top universities in the Netherlands
This Dutch-speaking country towards the north of the continent boasts 13 globally ranked universities.
Read more about the top universities in the Netherlands.