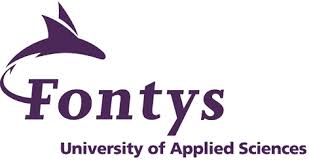 Fontys provides education and research. As a broad-based university, we are the largest public knowledge institute in the southern Netherlands.
Fontys wants to be an innovation engine by linking its education and research to innovation processes within and outside the regions. Fontys has a large impact due to its education and research in almost all sectors of society.
Fontys aims to be an educational institution that is 'inspiring growth through support & challenges' and to be an educational organisation at which students can grow and learn to think more laterally, i.e. to 'think bigger'. Fontys aims to achieve these objectives through the provision of support and challenges to its students, staff and all relevant stakeholders.
Quality is the key feature of the Fontys vision. Fontys strives to achieve a level of quality that will match that of any higher education institution in the European context.