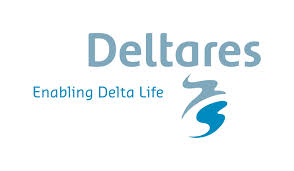 Deltares is an independent, institute for applied research in the field of water, subsurface and infrastructure. Throughout the world, we work on smart solutions, innovations and applications for people, environment and society.
Our main focus is on deltas, coastal regions and river basins. Managing these densely populated and vulnerable areas is complex, which is why we work closely with governments, businesses, other research institutes and universities at home and abroad. Our motto is Enabling Delta Life. As an applied research institute, the success of Deltares can be measured in the extent to which our expert knowledge can be used in and for society. For Deltares the quality of our expertise and advice comes first.
Our people work throughout the world, and they come to us from everywhere on the planet. Working for Deltares means working in an environment in which flexibility and freedom of thought are encouraged. We want our workforce to reflect the diversity of the relevant courses of study at universities and institutions of higher education, and the relevant labour market. This broad diversity in terms of background is one of the main strengths of Deltares. Diversity is not only a question of ethnic origin or gender but also of age and disabilities.
Do you want to continuously develop your scientific knowledge? Is it your ambition to be a pioneer in your field of work, here in The Netherlands and abroad? Do you like to find innovative solutions and dislike standard thinking? Then you are very welcome at Deltares.