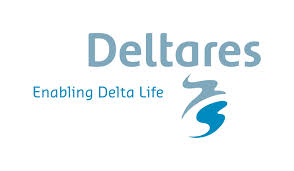 Deltares is an independent, institute for applied research in the field of water, subsurface and infrastructure. Throughout the world, we work on smart solutions, innovations and applications for people, environment and society.
Our main focus is on deltas, coastal regions and river basins. Managing these densely populated and vulnerable areas is complex, which is why we work closely with governments, businesses, other research institutes and universities at home and abroad. Our motto is Enabling Delta Life. As an applied research institute, the success of Deltares can be measured in the extent to which our expert knowledge can be used in and for society. For Deltares the quality of our expertise and advice comes first.
Working for Deltares means working in a dynamic, knowledge-intensive environment. You will have an active role in deciding your job responsibilities in keeping with our strategy, but you are thereby always result oriented. You are a creative and inquisitive person, you enjoy working in a team and you feel at home in an informal, international working environment.
We are constantly looking for top talent to translate scientific knowledge on water, the subsoil and infrastructure into specialist advice for governments and businesses. Deltares carries out hundreds of projects annually in over 80 countries. This always requires new and unique applications.
Do you want to continuously develop your scientific knowledge? Is it your ambition to be a pioneer in your field of work, here in The Netherlands and abroad? Do you like to find innovative solutions and dislike standard thinking? Then you are very welcome at Deltares.